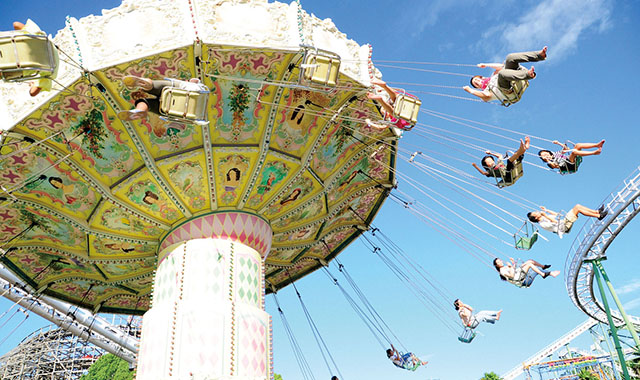 Keihan (Kyoto-Osaka) 1-Day Pass X Hirakata Park,
Meet in Combo Discount Ticket!
Keihan Pass:
The Keihan Pass allows you to travel freely on the Keihan Main Line, similar to the Tokyo Metro Pass, providing convenient access to essential travel destinations in both Osaka and Kyoto. With the Keihan Pass, you can visit Kyobashi and explore various locations, such as the Gion District, Kadoma, Chushojima Station, Uji, and Tofuku-ji. This pass allows exploring these diverse travel spots conveniently and efficiently.
Hirakata Park:
Hirakata Park has 40 kinds of attractions and a family-friendly theme park. Be on to enjoy various thrilling attractions by using suitable undulating terrain. It is a 3-minute walk from Hiraka Koen Station using the Kihan Pass, so you should get this privilege with this combo ticket.

Introducing the route of Keihan Electric Railway
The Keihan Pass can be used on the routes indicated on the above map! It allows for unlimited usage within the designated area of Osaka and Kyoto. Plus, let me introduce the available train rates or classes below.
Keihan Pass allows you to access train categories like Rapid Limited Express, Limited Express, Rapid Express, Sub-Express, Semi-express, and Commuter Limited Express. You can use all these, which is why it is an appealing feature of this pass. If you want to reach your destination quickly and fast, we recommend using Rapid Limited Express, which will be a plus. This will allow you to travel non-stop from Kyobashi to Gion. Please click the following link here for those who want to see how it functions.

Tips for Keihan Pass!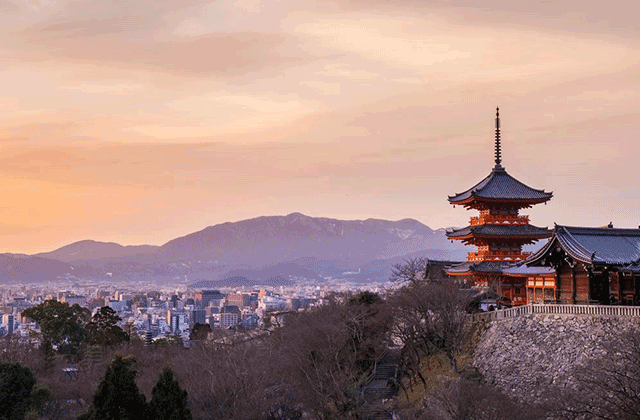 The Kansai Pass allows unlimited rides on all lines of the Kansai Main Line and Otokoyama Cable Line (excluding the Otsu Line). Plus, the Kyoto 1-Day Pass allows unlimited rides on Keihan Main Line (Yawata City/ Demachiyanagi), Uji Line, and Otokoyama Cable Line. The Kansai pass is for traveling between Osaka and Kyoto, while the Kyoto 1-day pass is focused on traveling within Kyoto. If you want to travel and explore Kyoto, the Kyoto 1-day pass is perfect! Please check the Kyoto, Osaka's Keiahn route, and then check Kyoto 1-day pass routes.

Introducing Hirakata Park
Hirakata Park boasts the longest history and is located 4 minutes from Hirakata-Koen Station! It is easy to approach, and many family travelers love to visit this theme park. During the day, visitors can enjoy thrilling attractions, including Ferris Wheel, and at night, enjoy the illuminating in dazzling lights.